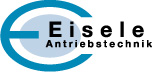 Eisele receives funding for company expansion
The expansion of the Eisele Antriebstechnik company headquarters in Albstadt is being funded with EU funds from the "European Regional Development Fund (ERDF)".
New modular planetary gearboxes
Eisele Antriebstechnik has optimized its standard planetary gearboxes for higher performance and increased flexibility. The result is the new modular series REG-P.

Planetary Gearbox Optimized
Eisele Antriebstechnik optimized the series EPL50-155. The torque is increased and the backlash is reduced by the optimization and advancement of the gear geometry. The performance optimization is also visible by the naming:
EPL50-155 becomes
EPL50X-155X


Higher Performance
We optimized the gears of the EPL-FE, EPL-AE and ESP-L gear boxes to increase the transmissible torque and reduce the backlash:
NEW – NEW – NEW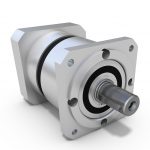 EPL-Q
Eisele Antriebstechnik expanded their program of low-backlash planetary gearboxes with a series for optimized installation by a squared output shaft with through holes
Eisele Antriebstechnik GmbH
Vor dem Weißen Stein 17
72461 Albstadt-Tailfingen
tel. +49 (0)7432 – 9 80 21-0
fax: +49 (0)7432 – 9 80 2129
email info@eisele-getriebe.de